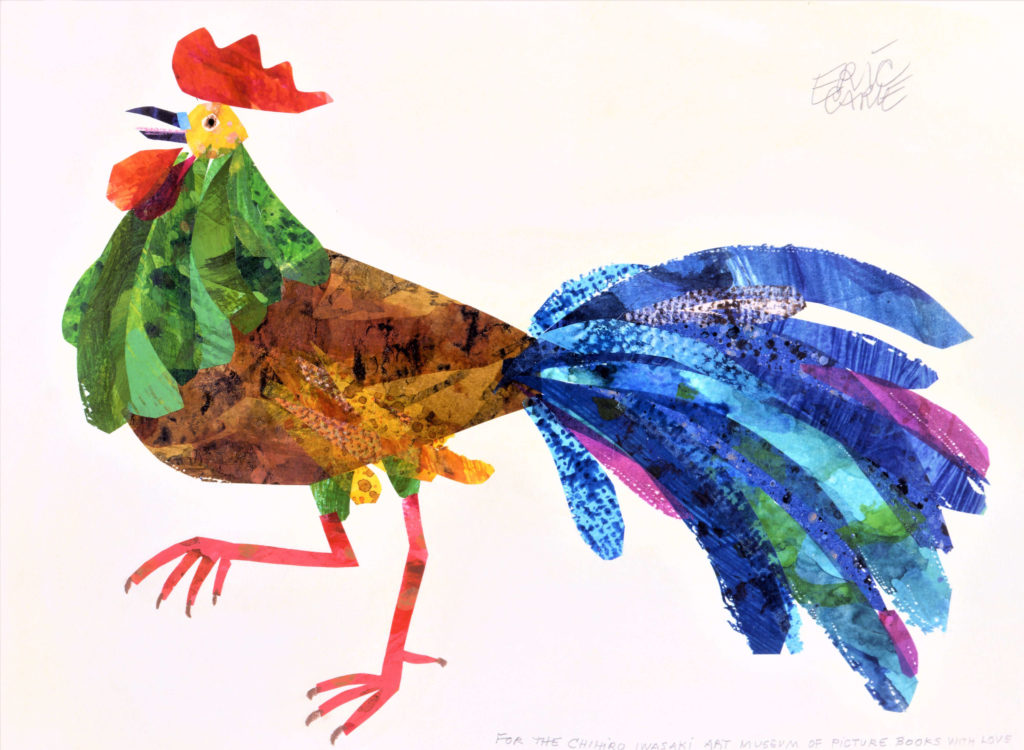 Eric Carle, Rooster. Collection of The Chihiro Art Museum. ©1985 by Penguin Random House LLC.
-
Eric Carle and Picture Book Artists from the United States
Eric Carle, who passed away in 2021 at the age of 91, was renowned the world over for the many colorful picture books he created, including his best-known work, The Very Hungry Caterpillar. In this exhibition, we will introduce Carle's life, his picture books, and the relationship he shared with the Chihiro Art Museum. Concurrently, we will present artwork from the Chihiro Art Museum Collection by winners of the Caldecott Medal, the United States' oldest picture book award.