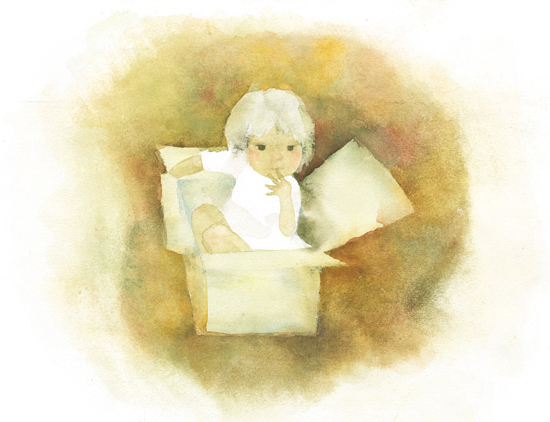 ChihiroIwasaki , The Girl Sitting in a Box , 1969
-
To Create , To Bring up as a Mother and Artist   Yurie Nagashima
Yurie Nagashima used insight obtained from family memories and relationships to create artwork that highlights mothers and children, the creativity of women hidden in society's shadows, and the skills that women possess. At times, her work reflects the physical sensations of children whose five senses have yet to differentiate themselves. As a mother and an artist, her artwork resonates with that of Chihiro Iwasaki, who, as a mother and artist, long cherished the memories and sensations of her peaceful childhood.
To Create , To Bring up as a Mother and Artist / Yurie Nagashima » Detail
Exhibition Series: Life
In 2018, Chihiro Art Museum (Tokyo, Azumino), in commemoration of the 100th anniversary of Chihiro Iwasaki's birth, will explore a new type of exhibition in collaboration with artists active in various fields, all of whom are engaged in activities that focus on the theme of "life." These artists are all producing new creations inspired by Chihiro Iwasaki, whose sensibilities resonate among them. Through the Museum's collaboration with these seven artist teams, we will see the unveiling of a new Chihiro Iwasaki world.