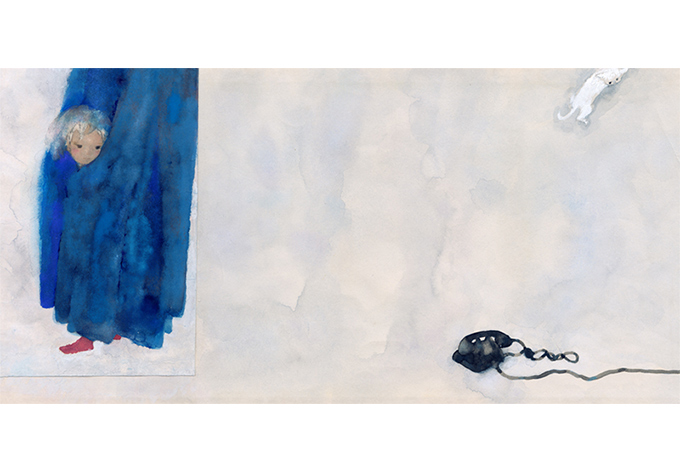 ChihiroIwasaki , Girl Hiding behind the Curtain , 1968
-
Where the Gaze Falls / Shinji Ohmaki
Shinji Ohmaki is known for his installations that combine a delicate sensibility and dynamic scale to vividly bring out the inherent atmosphere of the installation's location. In this exhibition, Ohmaki makes use of the entire space of the Chihiro Art Museum Tokyo to provide visitors with the opportunity experience a journey through the world of Chihiro Iwasaki illustrations. His art infuses visitors with the "energy to live" from a never-before-seen perspective.
Where the Gaze Falls / Shinji Ohmaki » Detail
Exhibition Series: Life
In 2018, Chihiro Art Museum (Tokyo, Azumino), in commemoration of the 100th anniversary of Chihiro Iwasaki's birth, will explore a new type of exhibition in collaboration with artists active in various fields, all of whom are engaged in activities that focus on the theme of "life." These artists are all producing new creations inspired by Chihiro Iwasaki, whose sensibilities resonate among them. Through the Museum's collaboration with these seven artist teams, we will see the unveiling of a new Chihiro Iwasaki world.