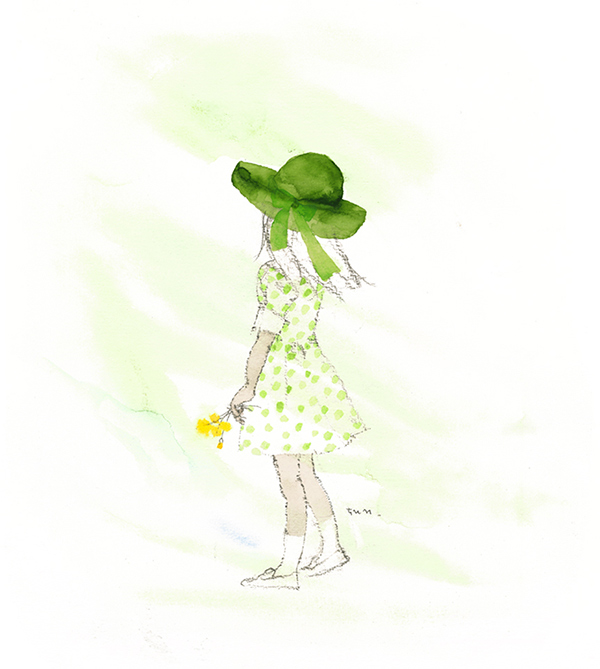 ChihiroIwasaki , In the Fresh Green Wind , 1973
-
Enjoying Fashion spoken words project
Chihiro Iwasaki was a fashionable woman. She enjoyed making and selecting the clothes she wanted to wear, and despite living during a period when material things were lacking, she did not neglect fashion. Her sartorial sense is reflected in her artwork, and the style and subtle colors of the clothes worn by the children portrayed in her illustrations accentuated their endearing nature. In this exhibition, based on the theme of "clothing," we are working in collaboration with the fashion brand "spoken words project." Building off the image of Chihiro Iwasaki's character and expressive watercolor technique, we aim to bring to life her worldview through the creation of fabric and clothing as artwork.
Enjoying Fashion / spoken words project » Detail
Exhibition Series: Life
In 2018, Chihiro Art Museum (Tokyo, Azumino), in commemoration of the 100th anniversary of Chihiro Iwasaki's birth, will explore a new type of exhibition in collaboration with artists active in various fields, all of whom are engaged in activities that focus on the theme of "life." These artists are all producing new creations inspired by Chihiro Iwasaki, whose sensibilities resonate among them. Through the Museum's collaboration with these seven artist teams, we will see the unveiling of a new Chihiro Iwasaki world.