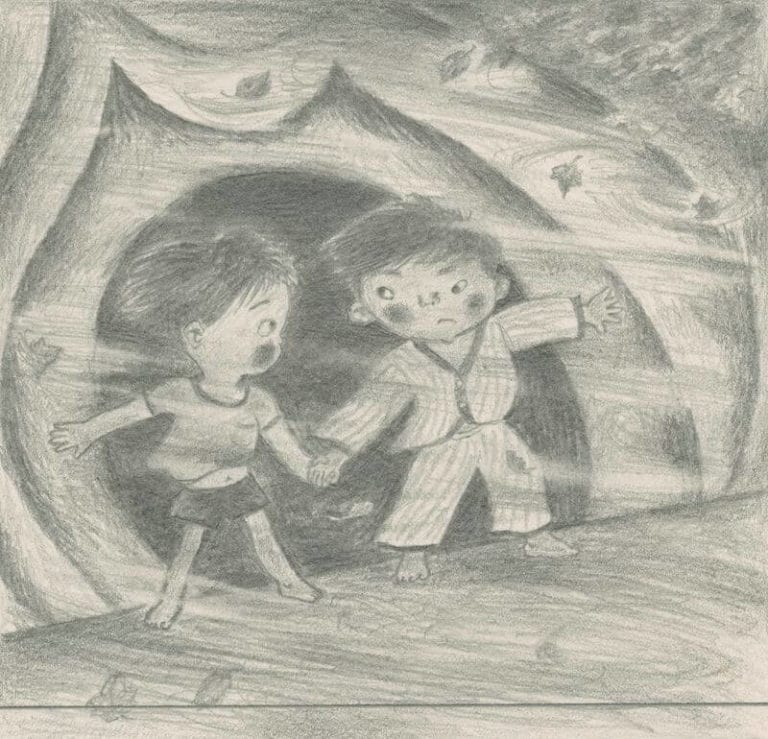 Seiichi Tabata, From Oshiire no Boken (Adventure in a Closet), Doshinsha Publishing, 1974
-
<Special Exhibition> Commemorating the 1st Anniversary of Seiichi Tabata's Passing:
Oshiire no Boken

(Adventure in a Closet)
Oshiire no Bouken (Adventure in a Closet) is an ambitious picture book created by the writer, artist and editor working together as one. It became a million-seller with over 2.3 million copies sold since its publication in 1974 and is still extremely popular with children today. In this exhibit we will look back on the artworks by Seiichi Tabata who passed away in 2020 at the age of 89, showcasing the original picture book illustrations of Oshiire no Bouken (Adventure in a Closet) and the original artworks and reference materials for Sakura (Cherry Blossom), a book for the Japan-China-Korea Peace Picture Book Project. Special focus will be placed on picture book production methods employed by Tabata who wanted nothing more than to create picture books that captivated the hearts of children.