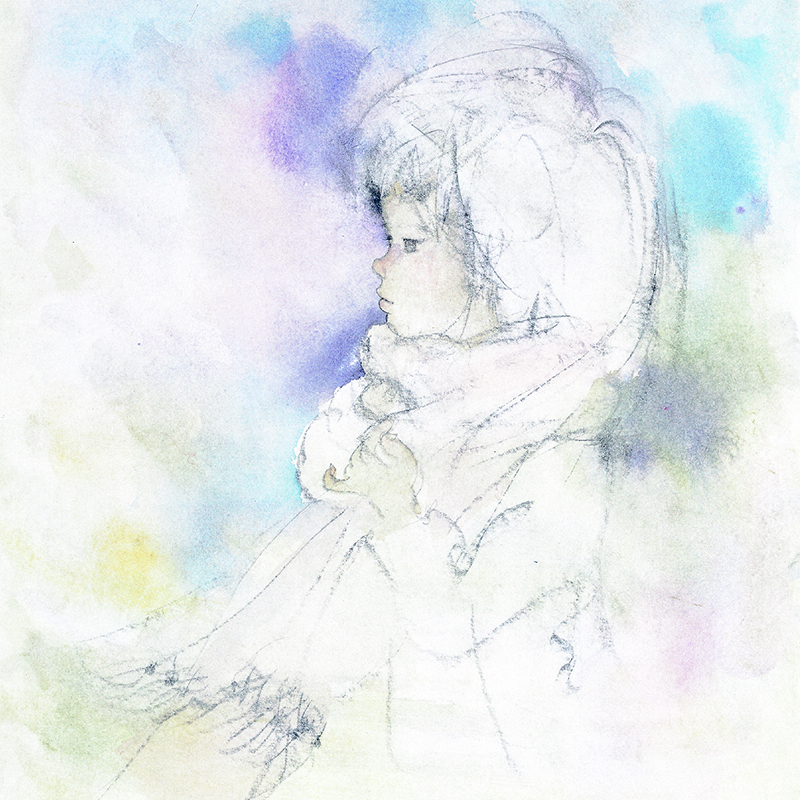 ChihiroIwasaki , Girl with White Muffler , 1970
-
Everyone's Alive Shuntaro Tanikawa
Poet Shuntaro Tanikawa has been composing poems for over half a century, during which time he has mastered the ability to deftly convey the essence of the subjects he presents in his works. The vast collection of poetry he has composed to date seems infinite in its scope, incorporating all things in the universe. The children, the flowers, and the birds depicted in Chihiro Iwasaki's artwork speak of the dearness and preciousness of small lives. In this exhibition we combine Tanikawa's poetry and Chihiro's illustrations, juxtaposing works that are completely different in nature to create an opportunity to hear the lives that dwell all around us and the sound of the constantly changing universe.
Everyone's Alive / Shuntaro Tanikawa » Detail
Exhibition Series: Life
In 2018, Chihiro Art Museum (Tokyo, Azumino), in commemoration of the 100th anniversary of Chihiro Iwasaki's birth, will explore a new type of exhibition in collaboration with artists active in various fields, all of whom are engaged in activities that focus on the theme of "life." These artists are all producing new creations inspired by Chihiro Iwasaki, whose sensibilities resonate among them. Through the Museum's collaboration with these seven artist teams, we will see the unveiling of a new Chihiro Iwasaki world.