Exhibit Rooms
Exhibit Room 1: Chihiro's Work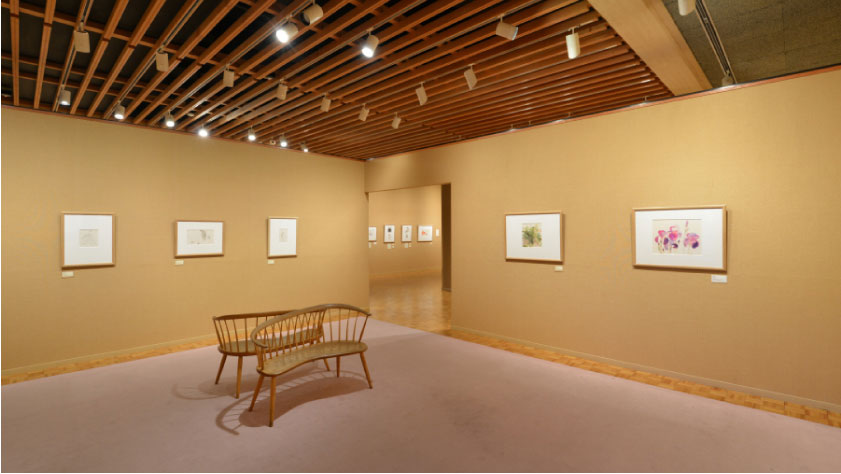 Showcasing originals of Chihiro's representative artwork and picture books, early-period depictions of children and oil renderings, Exhibit Room 1 provides visitors with a general overview of Chihiro's artistic career.
Exhibit Room 2: Chihiro's Life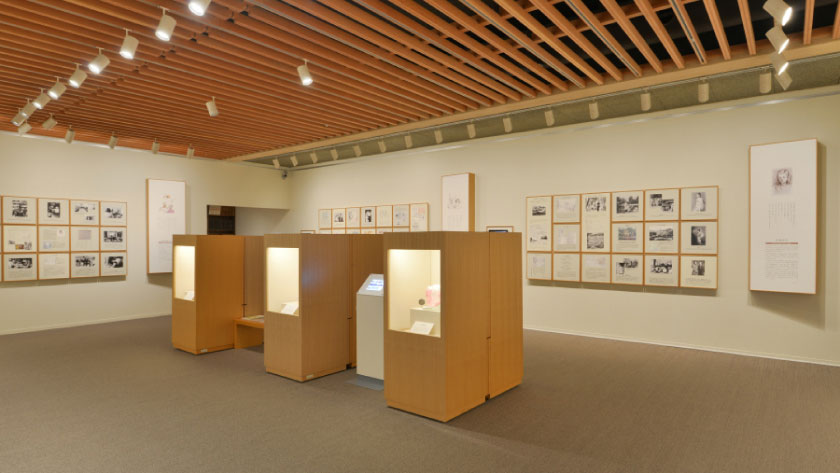 Exhibit Room 2 shines the spotlight on Chihiro Iwasaki's life, presenting items related to the artist, drawings and sketches, works of artists who influenced Chihiro, and video content.
Exhibit Rooms 3 & 4: Picture Book Artists of the World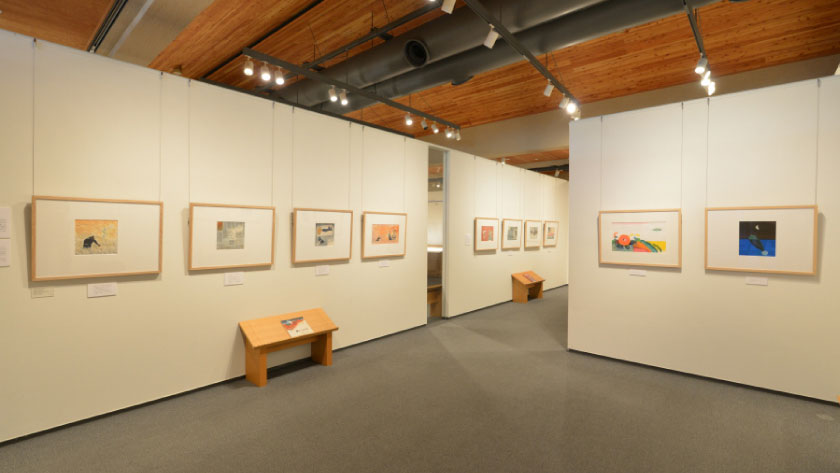 On display in these exhibit rooms are representative works by picture book artists from around the world. Periodic exhibitions present a diverse range of artwork, including works from Museum Collection authors.
Exhibit Room 5: The History of Picture Book Illustrations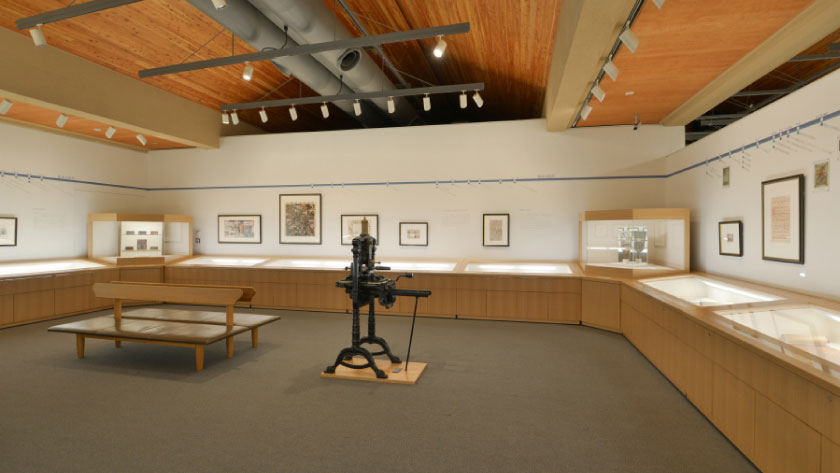 Exhibit Room 5 presents works and materials related to the history of picture book illustration, from the Book of the Dead, the book of hours and picture scrolls to early 20th century picture books.
Multipurpose Gallery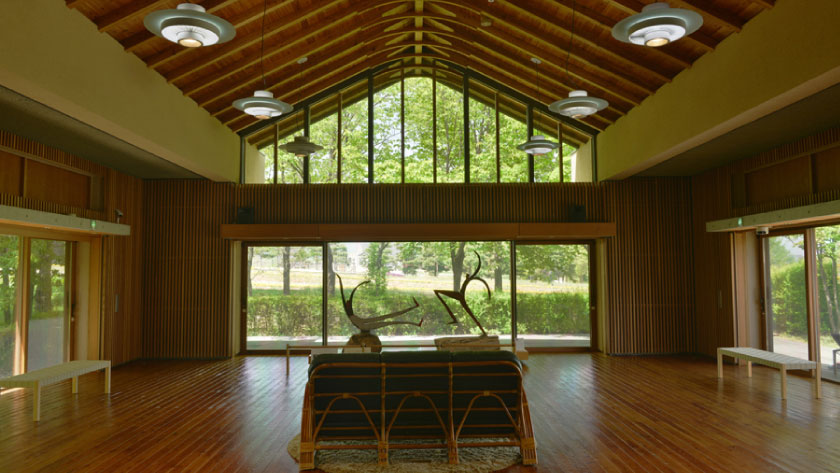 The glass-enclosed Multipurpose Gallery, which offers views of the Museum's grand flowerbed and the Northern Alps, serves as the venue for various project exhibitions, lectures, workshops and concerts.